Local Activities
The Mendocino Coast offers a host of outdoor activities. Over 12 state parks, beaches and preserves are within a short drive of the Inn. Water sports, hiking, cycling, horseback riding, fishing and diving are yours to experience. Mendocino County is also the home of some of the best wineries in the country.
Click here for local restaurants »
Arena Cinema (707) 882-3456
The Arena Theater building is a 1928 vintage , state-of-the-art Art Deco-style film palace restored in 1995 with local support by local artisans, and is owned by a local non-profit organization. The Arena Theater offers major releases and alternative films seven days a week with Wednesday and Sunday matinees. Concessions include organic popcorn with real butter.
Call 707-882-3456, or visit our website, www.arenatheater.org for schedule. Admission prices: $7 general, $5 seniors, $4 kids under 12.
Gualala / Sea Ranch 1-800-778-LALA
Mendocino 1-800-726-2780
Artsea Gallery (707) 884-4809
The Dolphin (707) 884-3896
Edward Carter Gallery (707) 884-4884
Henley's Art & Interiors (707) 884-1531
Paragon (707) 884-1704
Stewart-Kummer Gallery (707) 884-3581
Spindrift Gallery (707) 884- 4484
Studio 391 Fine Photography studio391.net
The Sea Ranch Golf Links (707) 785-2468
Scottish style golf links five miles South on Highway One. Eighteen hole. Club and cart rental, clubhouse. Ocean views.
Physical GYM (707) 884-1555
Gualala Sport and Tackle Shop (707) 884-4247
Jay Baker True Value Hardware (707) 884-3534
Garden By The Sea (707) 884-4223
Bed and Bone (707) 882-2429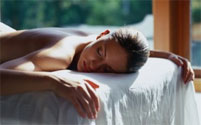 Available in the masseuse's facility or in your room. Ask your innkeeper for assistance.
Healing Arts Center: (707) 884-4800

Vicki Ann Albiston (707) 884-1955 -Certified massage therapist with 15 years experience.
Other certified massage practitioners are available by appointment, also.
Redwood Coast Medical Services - Emergency care and medical service in Gualala at 46900 Ocean Drive. (707) 884-4005 (24 hour)
Adventure Rents - let them outfit your adventure - canoes, single and double kayaks. (707) 884-4386
Ross Ranch - horseback riding on the beach or inland. Reservations required. (707) 877-1834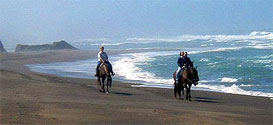 Rides on Manchester Beach or the Elk Redwood Forests from Ross Ranch. http://www.rossranch.biz/
Bower Park: Located 15 minutes from The Whale Watch Inn on the Gualala Ridge. Tennis courts, picnic area with grills and a small lake.
Five miles South on Highway One. Hiking trails along bluffs and beach. Picnic facilities.
Point Arena Lighthouse (707) 882-2777
Historic lighthouse and museum provides an excellent vantage point to View the gray whale migration.
Hours: 11AM - 2:30PM daily Beach access maps available from your Innkeeper.
The Tide 100.5 FM Local radio station broadcasting from Salt Point to Elk.
Point Arena General Store (707) 882-2280
Anchor Bay Market (707 ) 884-4245
Gualala Supermarket (707) 884-1205
Surf Super Market (707) 884-4184
Arena Pharmacy (707) 882-3025 Toll Free - 1-800 582-3025
Gualala Pharmacy (707) 884-4107
Some of Mendocino's county's best wineries are located near the inn,just up Hwy 1 on Hwy 128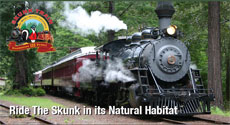 One of the "Most Scenic Railroads in North America."
For more information log onto www.skunktrain.com
Ask your Innkeeper for the phone numbers of seasonal boat excursions. Get more info »
B. Bryan Preserve
130 Riverside Dr.
Point Arena CA 95468
Phone: 882-2297 Fax: 882-2235
http://www.bbryanpreserve.com/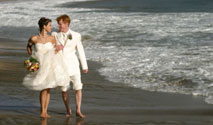 Please ask Innkeeper for information about weddings at The Whale Watch Inn as well as local churches or outdoor locations.